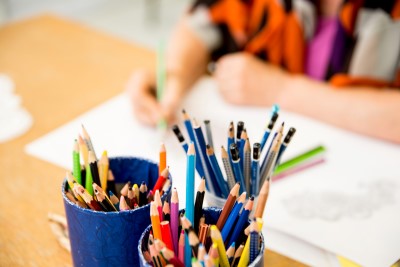 Art Psychotherapy/Art Therapy is acknowledged as an allied health profession. IACAT accredited Art Psychotherapist's use art mediums such as paints, clay and other creative interventions to help the client express and explore thoughts and emotions. This dynamic process is supported within the therapeutic relationship between the therapist and client. The overall aim is to improve a client's mental health and emotional well-being.
Art Psychotherapy is respected as an effective and inclusive clinical service for adults, children and adolescents of all abilities. The intervention holds a safe, confidential setting, and works in a non-judgemental way. It is important to note that this intervention is not an art class nor is its purpose recreational (though sessions can be enjoyable). There is also no need for any prior art-making experience.
Art Psychotherapy addresses a number of mental health concerns including self/esteem, conduct disorder, trauma, bereavement and loss, anxiety, depression, eating disorders, addiction and relationship difficulties. Art Psychotherapy can help the adult or child/adolescent client in a number of ways, these include development of a sense of self and self-identity, self-esteem, the reduction of stress, the ability to regulate and manage emotion, and to gain insight and resolution of difficult thoughts, emotions and behaviours.
THERAPISTS WHO SPECIALISE IN THIS AREA:
To get more information on an individual therapist please click on name
https://www.primarytherapy.ie/wp-content/uploads/2018/11/VickyLinnane.jpg
159
159
primary
https://www.primarytherapy.ie/wp-content/uploads/2019/10/PCP_300x113.png
primary
2018-11-20 14:00:59
2019-11-01 15:08:01
Vicky Linnane - Art Psychotherapist